Low Rates on High Risk & International Merchant Accounts
Are domestic banks denying your request for an e-commerce or mail order/telephone order (MOTO) merchant account because they believe that your business is too high risk?
Why Do I Need An International or High Risk Merchant Account?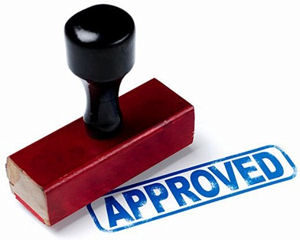 If you live outside the USA, or are engaged in sales of products or services that are considered "high-risk" such as online gambling, pharmaceuticals, remote online technical support, e-cigarettes, adult entertainment, or one of many other high risk industries, you will most likely require a high risk merchant account to process your credit card orders.
If your business is located in the USA and has a US Bank account and a signor/guarantor with a US social security number, you may be eligible for US credit card processing with a domestic US-based high risk merchant account. However, even many businesses meeting this criteria often need to seek credit card processing with non-US banks simply due to the more stringent restrictions in the US on industries like Gambling, etc.
International Merchant accounts are not intended for processing international orders. Merchants can process international orders with any Merchant Account as long as the customer has a credit or debit card with the Mastercard or Visa logo.
International merchant accounts are specifically used by businesses located outside the USA and by businesses in the USA when the transactions are considered to be of higher risk so US Banks will not underwrite the transactions. This includes pharmaceuticals, online gambling casinos, adult entertainment, software downloads, online technical support, debt consolidation, payday loans, MLM business opportunities, and many other high risk industries.
Click on the following category solution below: